Applies to:
Professional Hosting
Introduction
This is a quick step-by-step guide to activating Weebly via the 34SP.com Control Panel.
Weebly's easy-to-use drag & drop website builder helps you create a unique, high quality website, blog or online store in minutes. Used by million of websites world-wide, Weebly website builder is a great tool for creating your own website, without having to write a single line of code.
Please note: Weebly is only available our Professional Hosting plan.
---
How to activate Weebly
---
STEP 2
Choose 'Manage Sites'
Once you have logged in, click on the 'Manage Sites' icon.
This will bring up a list of websites or domain names you have in your 34SP.com account. Simply choose the website you wish to edit by clicking on it.
---
STEP 3
Choose 'Weebly'
After you have clicked on the website you wish to edit, you will be presented with a page of icons. Please click on the icon labelled 'Weebly Website Builder'.
---
STEP 4
Activate Weebly
This will bring up the Weebly activation page. To activate Weebly, simply click 'Activate Weebly'.
Please note: Weebly will overwrite any existing content on the website it is installed to, please backup before activating Weebly if this a concern.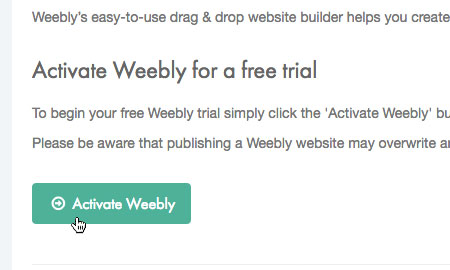 ---
STEP 5
Finish Setup
After you have clicked on the 'Activate Weebly' button, the installation process will begin. Upon completion, the activate button will be replaced with a button labelled 'Login to Weebly' will be displayed. Simply click the button to login and start building our website
Please note: When Weebly is activated, you have activated the 'Basic' package. If you require additional functionality such as e-commerce, you will be required to upgrade. You can find out more about upgrading Weebly by reading our KB article, 'How to upgrade Weebly'.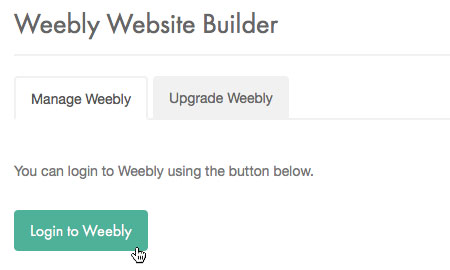 Was this article helpful?