Applies to:
Professional Hosting
Universal Hosting
Reseller Hosting
WordPress Hosting
Introduction
This is a quick step-by-step walkthrough for added new posts in WordPress.
Posts are blog entries, or articles and are generally used as a news feed or for updates on your chosen subject matter. By default, posts are displayed on your website in reverse chronological order, meaning your most recent posts would appear at the top of the page. Similar to articles on newspaper websites, each post displays with the date it was published, as well as the author's name. Posts can also be organised into categories and include a comment section so that your website visitors can add their own comments to your posts.
---
Creating a new post
STEP 1
Log in to the WordPress admin dashboard
Firstly, you'll need to log in to the WordPress admin dashboard. To access the login screen, simply go to yourdomain.com/wp-admin.
At the login screen, enter your username and password into the fields provided, then click the button labelled 'Login'.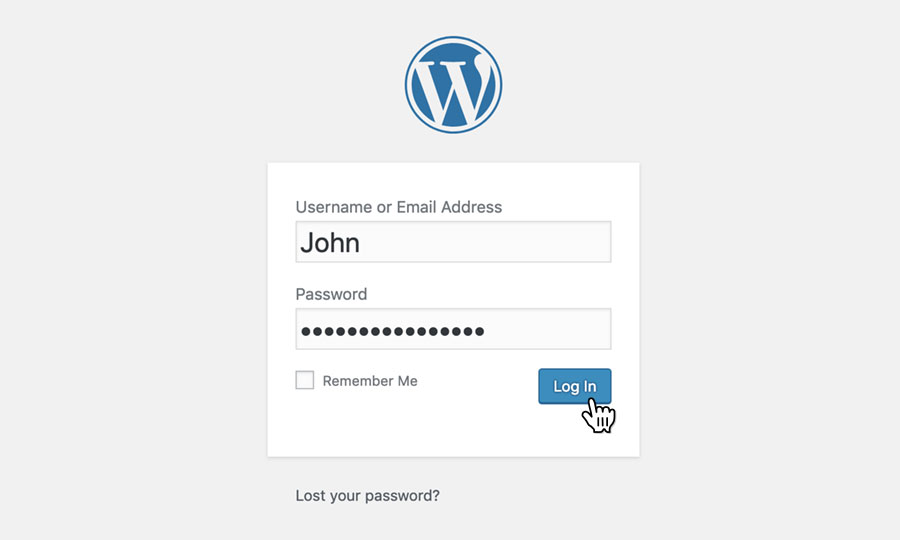 ---
STEP 2
Choose 'Posts'
After logging in, you will be taken to the WordPress admin dashboard.
Use the navigation bar on the left-hand side of the screen, and choose 'Posts'.
---
STEP 3
Add new post
The Posts screen lists all the posts on your WordPress website.
To create a new post, click on the blue button labelled 'Add New'.
---
STEP 4
Give the post a title
You will then be taken to the new post screen, where you will compose your post.
The first thing to do is give your post a title. The title will be the main heading or headline of your post. To create a title, simply click on the text reading 'Add title' and start typing.
---
STEP 5
Add your post content
You are now ready to create your post content. Using the Gutenberg block editor, you can create posts with images, videos, audio, as well as build custom layouts to suit your needs.
For more information on how to use the Gutenberg block editor, read our guide How to use the Gutenberg block editor in WordPress.
---
STEP 6
Save your post
When you have finished adding your post's content, save your work by clicking the 'Save draft' option, located in the top right corner.
Was this article helpful?