Introduction
This is a quick step-by-step walkthrough for accessing and managing your Virtual Private Server (VPS) via the 34SP.com Control Panel.
---
Managing your VPS
---
STEP 2
Choose 'Manage Servers'
Once you have logged in, click on the 'Manage Servers' icon.
This will bring up a list of servers you have in your 34SP.com account. Simply choose the VPS you wish to manage.
---
STEP 3
Managing your VPS
The 'VPS Overview' page provides an overview of your VPS Hosting account, including bandwidth usage, your sever specification and billing information.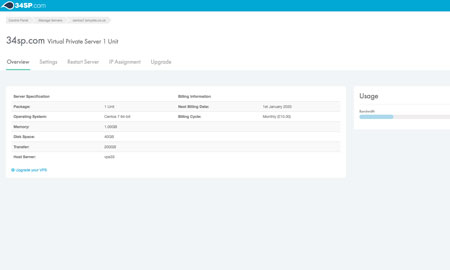 Was this article helpful?