Applies to:
Account Management
Billing
Introduction
This is a quick step-by-step walkthrough for restarting your Dedicated Server via the 34SP.com Control Panel.
If your Dedicated Server is not responding and you wish to enact a power cycle, please follow the steps below.
---
Restarting your Dedicated Server
---
STEP 2
Choose 'Manage Servers'
Once you have logged in, click on the 'Manage Servers' icon.
This will bring up a list of servers you have in your 34SP.com account. Simply choose the Dedicated Server you wish to manage.
---
STEP 3
Choose 'Restart Server'
After you have clicked on the server you wish to edit, you will be presented with the 'Dedicated Server Overview' page. Please click on the tab labelled 'Restart Server'.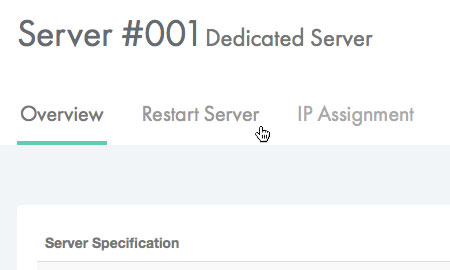 ---
STEP 4
Restart your server
This will bring up the Restart page. To restart your server, simply click on the button labelled 'Restart Server' to initiate a power cycle.
Please note: Once you have initiated a power cycle you should allow sufficient time for the server to come back to a network level. We advise waiting at least 10 minutes.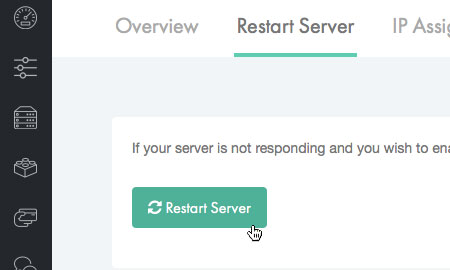 Was this article helpful?