Applies to:
Reseller Hosting
Introduction
This is a quick step-by-step walkthrough for adding a new domain to your Reseller Hosting account, via the 34SP.com control panel.
---
---
STEP 2
Choose 'Manage Websites'
Once you have logged in, click on the 'Manage Sites' icon.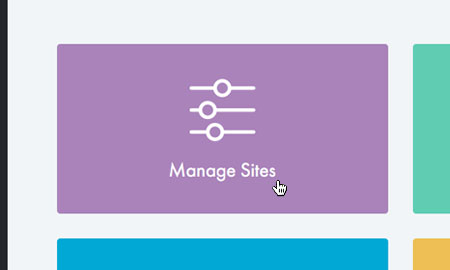 ---
STEP 3
Choose 'Settings'
Locate your reseller account on the page and click 'Settings'.
---
STEP 4
Choose 'Manage'
From your reseller overview page, select the 'Manage' button under the 'Sites' menu.
---
STEP 5
Choose 'Add New Site'
From the sites menu, select the 'Add New Site' button.
---
STEP 6
Name your website
Fill in the 'Site Name' field with the domain name of the website you wish to add, then click the 'Add Site' button.
Was this article helpful?