Applies to:
Professional Hosting
Universal Hosting
Introduction
This is a quick step-by-step walkthrough for locking and unlocking FTP access via the 34SP.com Control Panel.
FTP Lock is a feature built to protect your account from FTP hack attempts. By default FTP is set to 'locked' and blocks FTP, SCP and SFTP until the status is changed.
---
---
STEP 2
Choose 'Manage Websites'
Once you have logged in, click on the 'Manage Sites' icon.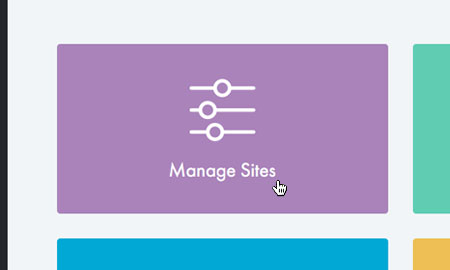 ---
STEP 3
Choose 'FTP'
After you have clicked on the website you wish to edit, you will be presented with your website overview page. Choose 'FTP' from the product navigation.
---
STEP 4
Choose 'FTP lock'
When viewing the 'FTP' page, locate the box titled 'FTP Lock' and click on the link 'FTP Lock Settings'.
---
STEP 5
Set FTP lock status
This will bring up a form with a single drop down labelled 'FTP Lock'. Choose your preferred FTP Lock status from the 3 options provided, then click on the button labelled 'Save Settings' to save your changes.
87
Please note: If FTP Lock is set to 'Unlocked Today', it will automatically lock at midnight GMT.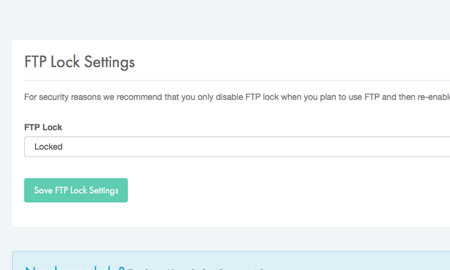 Was this article helpful?